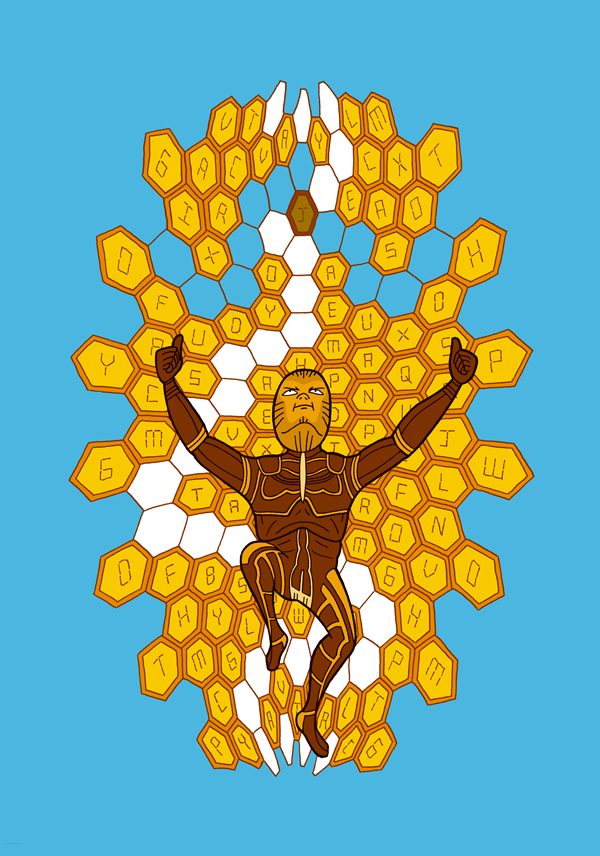 'I'll have a J please, Jobe'
This is a crossover illustration based on the 1992 science fiction movie; The Lawnmower Man, and the popular television quiz show; Blockbusters. The drawing depicts Jobe, a character who transcends reality and enters the virtual world. A scene in which he attempts to break free features a backdrop of hexagonal doorways, these are the same shapes that are seen on the Blockbusters game board.
The title of the piece refers to a common phrase from the quiz show: "I've have a _ please, Bob", when the contestant would speak to the presenter; Bob Holness.