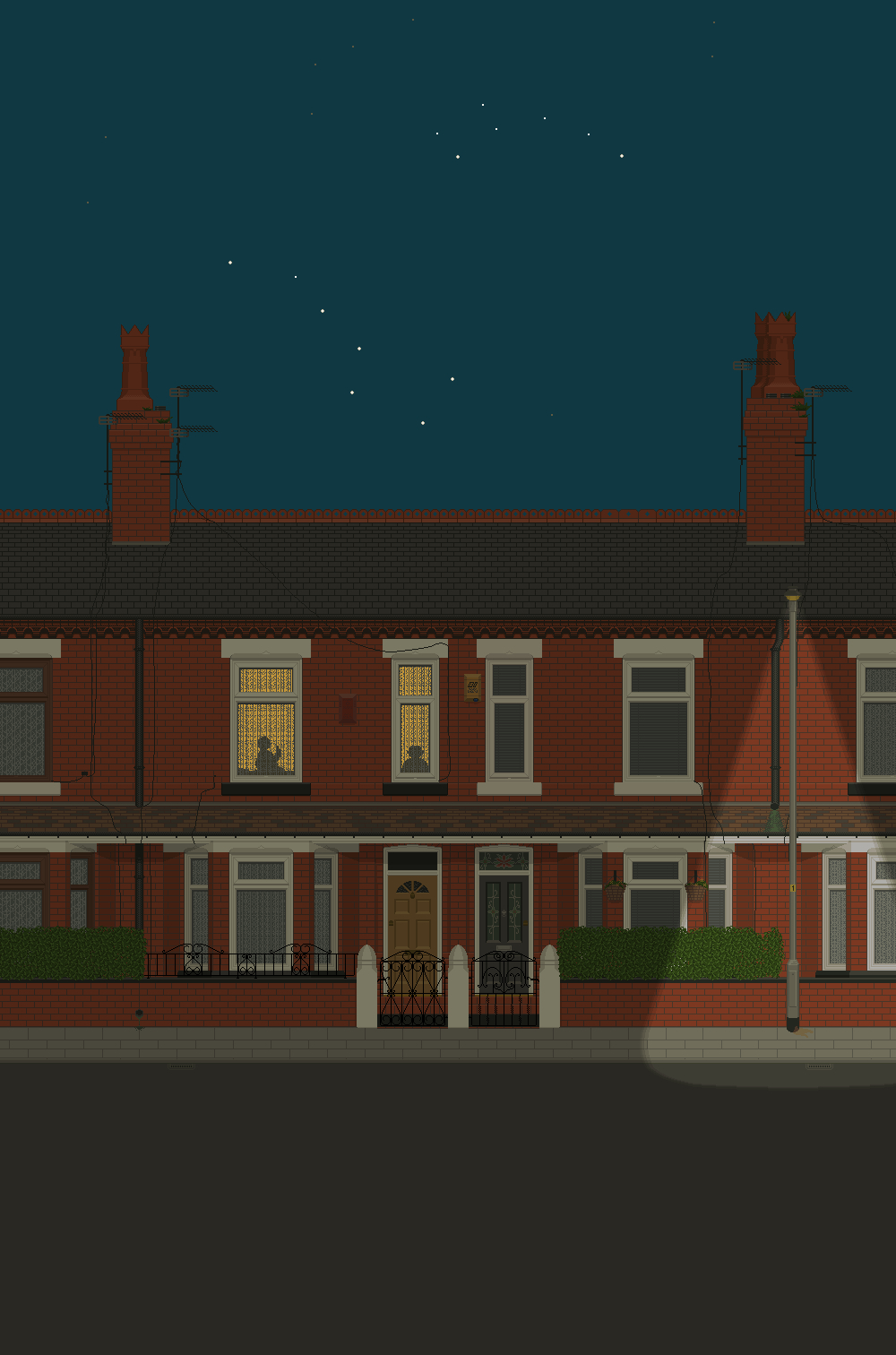 'Brothers: Shared Space'
This illustration was an extension of a background that I had created for a looping animation a few years earlier. Since creating the animated piece I'd always liked the background, and eventually I felt the need to work on it some more.
The scene depicts the house where I grew up sharing a bedroom with my brother. It shows the two of us sharing the space, sat on our beds and talking to each other. These times are now long gone, but this piece serves as a personal reminder and of how brief time can be. High above us you can see the constellations of Ursa Major and Ursa Minor, another set of brothers who share a space but with a vastly different concept of time.