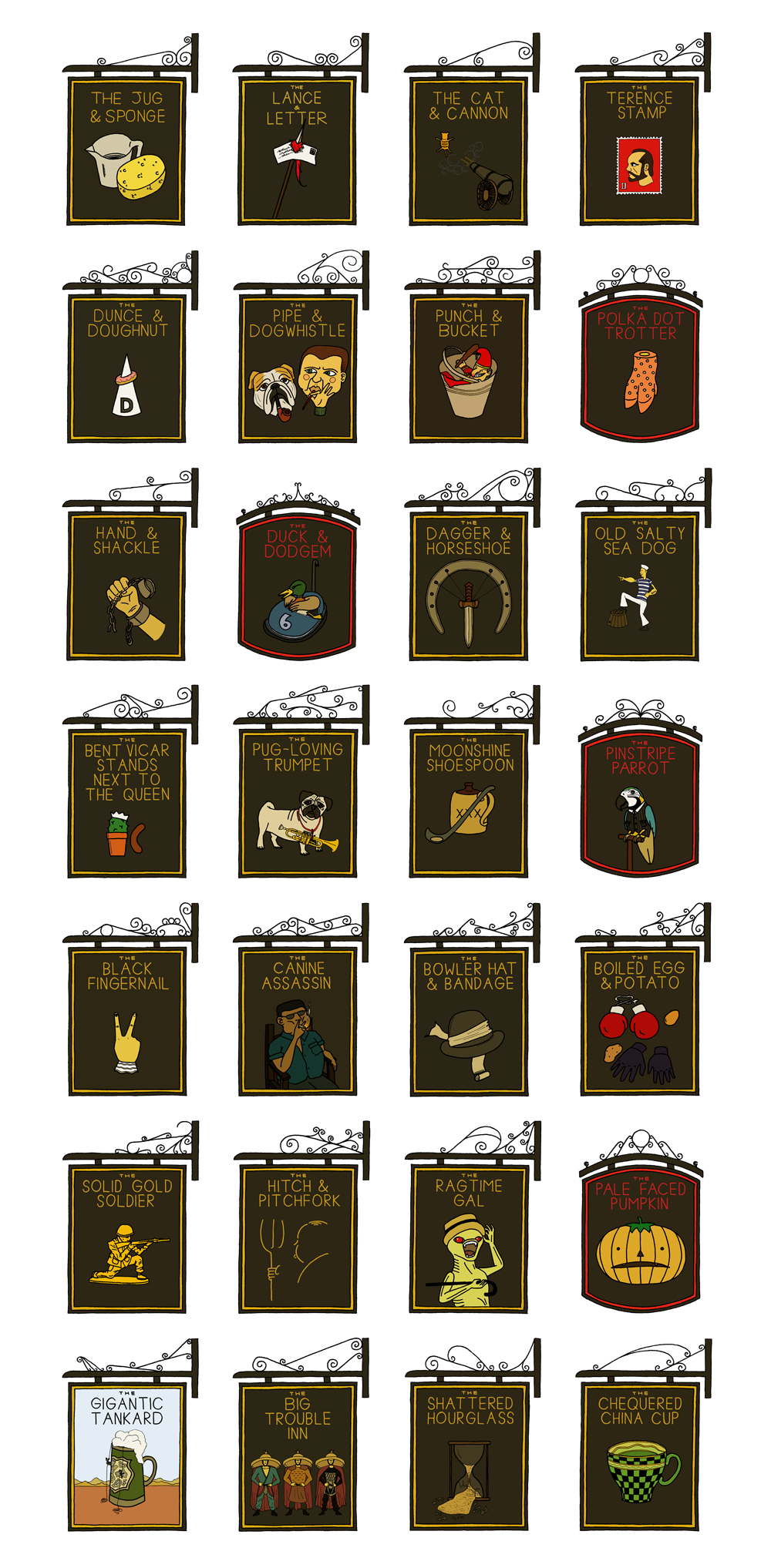 'I don't even drink'
As the title of this project suggests; I don't drink. But I've always been fascinated by some of the strange names of traditional British pubs, and more specifically their painted signs. This is a series of illustrations that I created, purely because I wanted to make my own designs. And to make them a bit more interesting I created a unique rail design for each sign, I think that this was one of my favourite parts of this project.
The possibilities are endless, and whether inspired by film, culture, or names that are completely random, I really enjoyed thinking of my own pub names and creating these illustrations. But be sure that you won't find any of these bars around town.