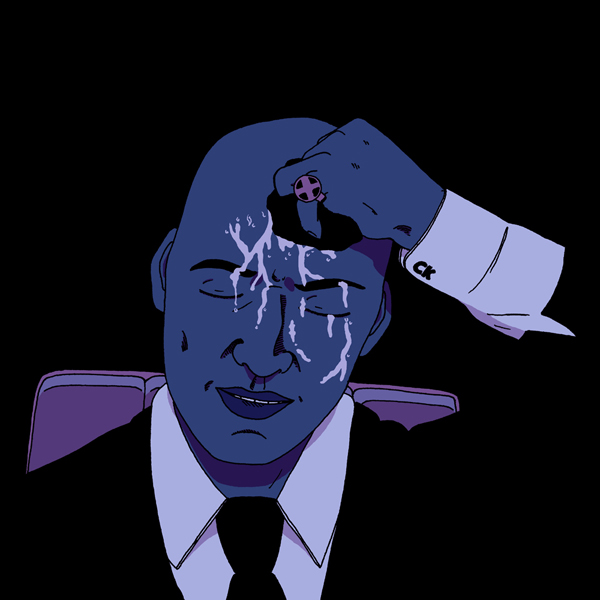 'Xmen Apocalypse Now'
This is an illustration based on two completely different movies, a crossover of the 1979 war film Apocalypse Now and the 2016 superhero movie Xmen: Apocalypse.
The original idea was just as a play on words. The latest in the X-Men film series was on its way, and I produced this drawing as a film poster with the tagline: Xmen Apocalypse is out Now, with the words Apocalypse and Now standing out from the rest. In terms of the illustration itself, it depicts one of the main characters from the film; Dr Charles Xavier (played by James McAvoy) in his first appearance with the comic book character's iconic bald head.
To further emphasize the crossover, I illustrated the character in a pose that mimics the famous scene from Apocalypse Now in which Colonel Kurtz (played by Marlon Brando) washes his bald head with a sponge. I also decided to add a ring that bears the Xmen logo, and a cufflink with the initials CK. This seems to indicate the Calvin Klein brand, but is in fact just another reference to Colonel Kurtz.